Upgrade Your Home with Luxury Vinyl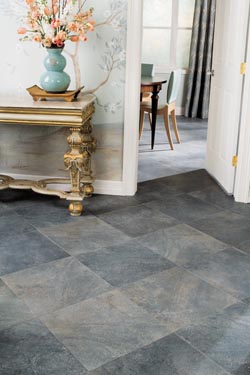 Do you want to upgrade the floors in your home? At My Flooring America, we want to help. We offer a variety of flooring solutions to update your property, including luxury vinyl flooring, in Flower Mound, TX.
Regardless of what visual style you are attempting to achieve for your property, a luxury vinyl floor is a right solution. This surface provides unparalleled resilience while looking fantastic in any room. Vinyl is also soft, making it a very comfortable floor to walk on.
Achieve the Look You Want
Whether you want the rustic appearance of natural stone, the smooth feeling of ceramic, or the warm timeless look of hardwood, luxury vinyl is the right choice. Made to replicate the look and feel of natural materials, luxury vinyl surfaces give you this natural beauty while also providing a resilient and easy-to-maintain floor.
Luxury vinyl floor tiles come in all shapes, sizes, and patterns, allowing you to easily mimic the aesthetic that natural tiles offer. And, thanks to how easy it is to clean vinyl, you never have to worry about spills staining or damaging your floor like with stone or ceramic tiles.
For a wood-look, luxury vinyl planks are the right answer. These planks are designed to look and feel like natural hardwood and are the perfect way to add an elegant aesthetic to any room.
Designed for Life
Your home is a busy place where spills and messes are a common occurrence. That's why it is essential to choose a flooring option that is easy to maintain and will not be damaged by spills or messes. Luxury vinyl flooring installation will provide you with this ease of maintenance while also offering a high level of durability.
Additionally, luxury vinyl provides unmatched waterproof assurance for your home. This resilience makes it an excellent choice for moisture-rich environments like bathrooms and basements. This moisture protection also means you do not have to worry as much about mold or mildew forming under your flooring, protecting the health of your family.


Complete Installations
After you choose your new luxury vinyl flooring, it is essential to let our team handle the installation. We have the experience required to take care of your install, ensuring that your new surface looks great and lasts for years. Additionally, with luxury vinyl, we can typically lay it out in your rooms without needing to pull up the old flooring.

Contact us to learn more about luxury vinyl and see why it is the flooring of choice for many property owners. We proudly serve Flower Mound, TX, and the surrounding areas.