Timeless & Beautiful Hardwood
Harwood Flooring in The Colony, TX
Time to upgrade your floors and looking for a timeless hardwood flooring option for your home design? Check out our beautiful selection of hardwood floors at My Flooring America in The Colony, Texas. Our floors are built to withstand your active lifestyle and come in a stylish array of hues and species.
We offer competitive prices on top brands in the flooring industry like Aquadura H2O, Floorcraft, and Downs. Our flooring specialists are happy to assist you with your home improvement journey and lead you through every step from hardwood selection to installation. Our extensive showroom carries everything from hand-scraped hickory to white oak planks. The flooring specialists at My Flooring America are eager to help you get started with your home renovation project and help guide you through our wide selection of hardwood floors.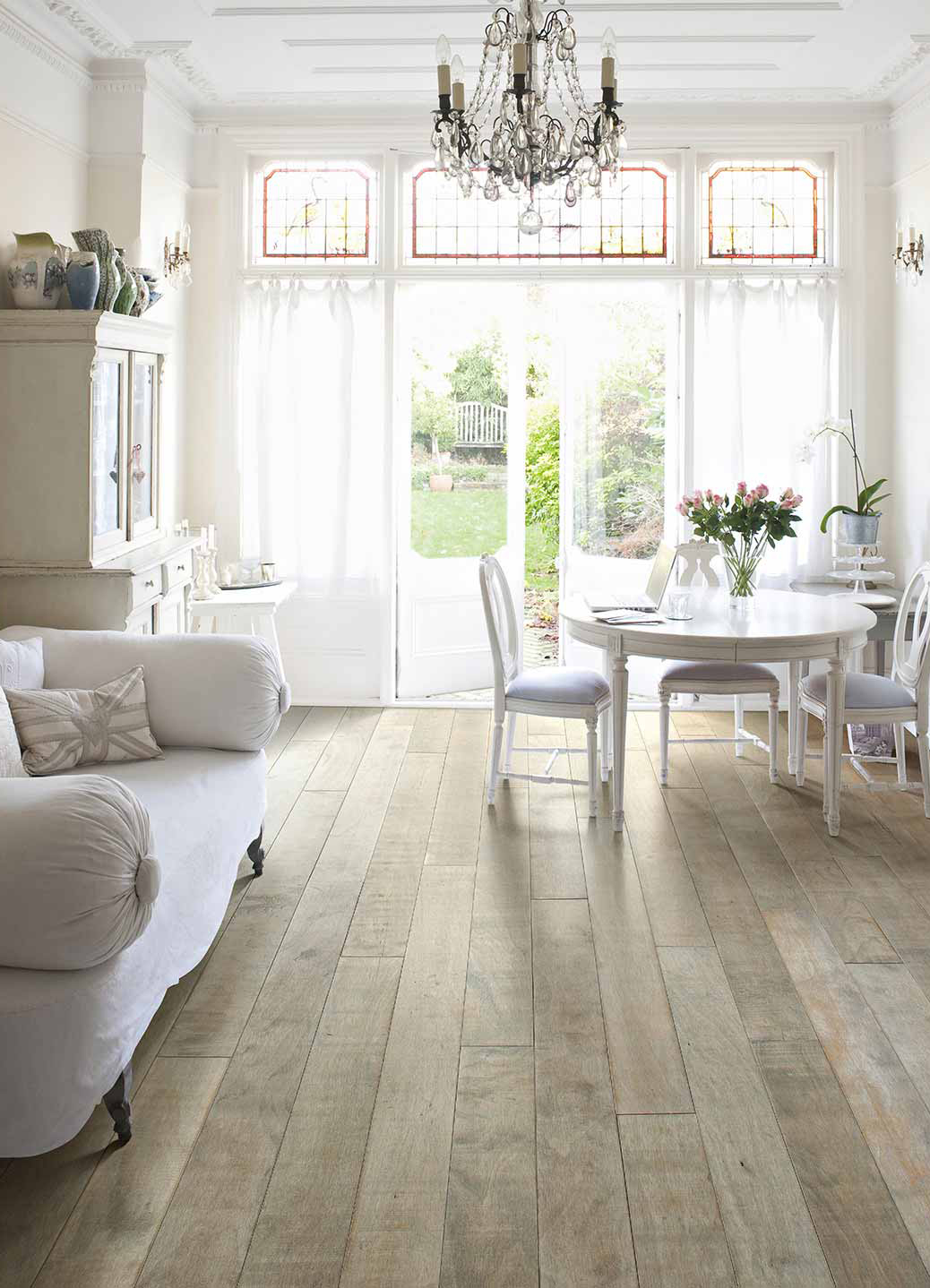 What's the Difference Between Solid and Engineered Hardwood?
Nowadays, your hardwood surface options are limitless, and not only do you get to pick out plank styles, but you have to decide between solid and engineered hardwood floors. Traditional solid hardwood is made of solid wood throughout, while engineered hardwood is composed of four layers of cross-cut planks that bond together to create a stronger surface overall.
Although engineered hardwood tends to be more expensive, this durable surface performs well in households with high-traffic, due to its enhanced stability. Engineered hardwood is also typically easier to install as it experiences less expansion and contraction with humidity changes.
Hardwood Flooring Maintenance
One of the most significant advantages of hardwood flooring is the low upkeep. It's relatively easy to keep hardwood flooring looking new for years down the road, as they only need to be frequently swept, vacuumed, and mopped.
It's safest to wipe your floors immediately in the event of spills, as certain liquids can stain the hardwood. Before using any harsh cleaning items on your floors, check your hardwood flooring guarantees to ensure that you are preserving the lifespan of your hardwood floor.
On top of low maintenance, hardwood flooring benefits include beautiful lifelong floors and strength. Our hardwood floors are built to last a lifetime, and we carry exclusive brands like Aquadura H2O that can handle all of your household messes with a special sealant that makes it waterproof, kid-proof and pet-proof.
Expert Hardwood Floor Installation
For us, your finished home design plans are a top priority, and our professional installation contractors are prepared to carry the project past the finish line with thorough craftsmanship that stands the test of time. When you shop with us, you can use our Five Star Selection System to find the perfect combination of price and installation guarantees to fit your budget.
Be sure to consult with our expert installers as they have the best installation methods. Arriving fully equipped with the right tools and resources, our specialists can install your brand new hardwood floors in no time at all. We are committed to installing beautiful hardwood floors that will complement your home's existing design and interior decor. We are there to make sure your hardwood choice makes for a stunning new floor and actively matches your lifestyle.
Contact us today to find the right hardwood flooring for your design needs. We proudly serve The Colony, Frisco, Flower Mound, and Dallas, Texas.